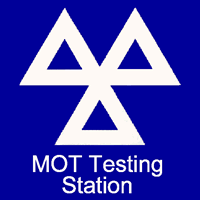 MOT Test
All vehicles three years and older are required by law to have a valid certificate. Without a valid MOT, your car insurance and road tax get invalidated. You can renew your at Watson's Motor Works Ltd up to 30 days before it expires without affecting your annual expiry date.
PASS
If your vehicle passes the test, a VT20 "pass" certificate is issued. Remember to keep this in a safe place as you wont be able to renew your road tax without it. Replacement copies can be provided for a small fee.
ADVISORY
If your vehicle passes but there are advisory items you need to be aware of. Watson's Motor Works ltd will be able to make a convenient appointment at a suitable time for these items to be repaired.
FAIL
If your vehicle fails the test, a VT30 "failure" certificate is issued. These items need to be rectified before your vehicle is road legal.
Customer Reviews
Bob evason ,just purchased my first car from watsons ,very friendly and helpful staff,car was exactly as described in the listing ,the presentation of... Read More
Liz Evason
Paid for my daughter Nix to have an upgrade and the staff were just brilliant and at the right price for me. After 6 months the little fiesta is going... Read More
Neil Davies
On my 6th car and neumerous motorcycle purchases from one of the best family run businesses around. Service is both friendly and second to none. Highl... Read More
Colin Toogood
Fabulous service with competence and efficiency, great lads, great value for money, would highly recommend... Read More
Jess Bytheway
I unreservedly and wholeheartedly recommend this wonderful family business to you! When I found myself unexpectedly stranded without transport over th... Read More
Eileen Coleburn
Two of my daughters and one fiancé recently bought cars from Watsons. My husband and I also have had cars from them and regularly have all our cars s... Read More
Sally Robertson
I didn't realise there were businesses still out there that give 5 star customer service. My mum bought a fab Toyota Yaris last week and has been trea... Read More
Claire Lambert-Smith
Having been involved in an accident I needed to organise a new car so I could resume work and get back to normal life as soon as possible. It just so... Read More
Chris Foster
Great garage brilliant customer service you can actually speak to someone that knows about cars not just a receptionist just the job breath of fresh a... Read More
Martin C
Bought my 57 plate c max from there today 42000 mile on clock 6 months warranty and 12 month break down cover really happy with the car and great serv... Read More
Darren Williamson
Excellent service, very friendly and helpful
Nothing to much trouble
Stephen Burton
Extremely helpful and dedicated staff
Colin Williams
Always happy to help me with any concerns I may have regards my car. Polite staff.... Read More
Deborah Ratcliffe
If, like me, you want trustworthy, hassle-free, no-pressure service this is the place to go to. Watsons work with you to find great value cars that ar... Read More
Phil Weaver
Excellent, friendly service from David. No pressure, honest approach and a very fair price. Delighted with my new car and would happily recommend this... Read More
Ashley Smith
Trying to find a genuine , friendly and helpful car sales company these days is a nightmare unless you come to these guys ! I honestly have to say tha... Read More
Laurence Harvey
very helpful staff, excellent workmanship, wouldn't go anywhere else.
Lauren Ryan
Bought my 57 plate c max from there today 42000 mile on clock 6 months warranty and 12 month break down cover really happy with the car and great serv... Read More
Darren Williamson